China Chilo is one of those dishes that has virtually disappeared from popular memory. Theodora FitzGibbon did publish a recipe as recently as 1979, but China Chilo is so obscure that its internet footprint borders on nonexistent. A Google search reveals some five results, three of them the same recipe from Mrs. Beeton, reproduced without historical note or other explanation. The dish does not even appear in Alan Davidson's encyclopedic Oxford Companion to Food.
John Ayto describes China Chilo as a
"nineteenth-century English dish consisting of mutton stewed with lettuce, peas and onions and served with a border of rice. The China presumably alludes to the oriental origins of the rice (Mrs Beeton described the rice garnish as being 'the same as for curry'), but the origins of the rather odd chilo are lost." (Ayto 73)
As far as we can tell, a recipe first appeared in print during 1806, when Maria Eliza Rundell published A New System of Domestic Economy, although the preparation, at least under that name, is absent from the Editor's American facsimile edition. Eliza Acton published her version in 1845, more than likely the undisclosed source of Mrs. Beeton's in 1861. They all share the lamb, lettuce, onion and peas listed by Ayto.
None of this sheds the least light on the origin of either the term or recipe. The 'rather odd' word 'chilo' does not even appear in dictionaries, inviting us to speculate about not only its derivation but also the origin of the dish.
Theodora FitzGibbon who, however, calls the dish 'China Cholla' (a phonetic facsimile but also the name for a southwestern American cactus that first appears in print during 1846), dates its origin earlier than Ayto, to "the time of the East India Company, when Warren Hastings was a hero and had his impeachment to come." (British Cooking 93) Proceedings against Hastings, the first Governor General of India, began on charges of corruption in 1787 and dragged on until a verdict of acquittal in 1795, which would push China Chilo back into the eighteenth century.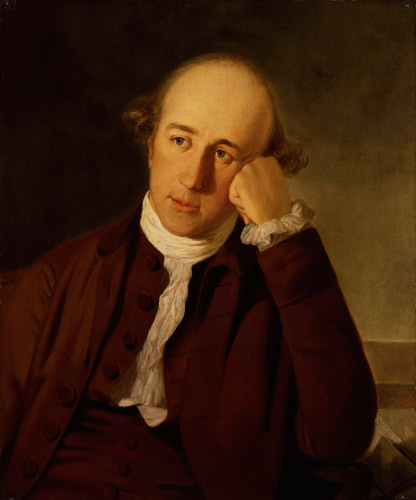 Elsewhere, however, she calls it "an old English dish dating from the time of the East India Company in the early 17th century." (Western World 96)
The uncredited source of these links to Warren Hastings probably is Dorothy Hartley, who wrote about China Chilo about a decade before Mrs. FitzGibbon. Hartley dates the dish closer to the middle of the eighteenth century, "when Warren Hastings was a young hero," but does not necessarily tie it to India itself. Reliably eccentric, Hartley puts China Chilo in a social context. It was, she writes, a
"dish much fancied by ladies of the period, and also thought to be good for the blood after the sea voyage back from the east. It was one of the dishes you made a little boastfully--to show you had overseas connections and to point out the new lacquered tea-caddy, the Cashmere shawl and the gossamer-fine Indian muslin he had sent to you last season." (Hartley 155)
Lizzie Boyd goes farther than Ayto, Mrs. FitzGibbon or Hartley to explicitly maintain, without citation, that the preparation "is of Anglo-Indian origin" and indeed there is an area of Bhutan that once was called 'Chilo.' (Boyd 261) Given the nature of the dish it would appear likelier that in conjunction with 'China' the term indicates an Asian provenance for the dish itself rather for the rice alone, as Ayto maintains.
China Chilo, however, looks a lot and tastes a little like a Chinese stir fry rather than something from the subcontinent. Nor should we forget that the East India Company engaged in substantial trade with China as well as the subcontinent. (see, e.g., Hardy) Furthermore, China Chilo has been linked primarily to British ports active in the China trade, and the Editor finds Elisabeth Ayrton's analysis the more convincing one:
"Traditional in the families of certain nineteenth century sailors who, returning from a voyage to the China seas, described a Chinese dish. This was the nearest their wives could get to what they wanted." (Provincial Cooking 167)
Sailors probably encountered lamb in the original Asian dish; lettuce would stand in for bok choy or Chinese cabbage; peas for bean sprouts; and cucumber, in the way that the British in Britain put apple into curry, as a substitute for bitter melon, mango, or other tropical produce.
Mrs. Ayrton adds that "[t]here are several versions from different ports, called by different names." Hers "comes from Southampton but is almost identical to one given by Mrs. Rundell (1809) from London." (Provincial Cooking 167) This unfortunately represents a bit of a tease because Mrs. Ayrton does not identify her Southampton source and her otherwise impressive bibliography does not include one.
At its best, a good Chilo tastes both earthy and bright with the lingering sting of cayenne. Some variants dice the lamb (usually in fact mutton), others mince it; another adds asparagus; seasonings vary; and Mrs. Acton offers an alternative substituting curry powder and onion for her own version incorporating the more commonly found cucumber, with or without mushrooms (which British sailors probably recognized, in some form, on shore leave Chinese cities).
Whatever its origin, Boyd, Mrs. FitzGibbon and Hartley properly note the "pretty green and white palette" of China Chilo, and, as both Boyd and Hartley maintain, it really is "pleasant to eat on a summer's evening," or on any evening at all, "with a flavour of white muslin and spinets." (British Cooking 93; Hartley 156))
Recipes for China Chilo appear in the practical.
Sources:
Eliza Acton, Modern Cookery for Private Families (London 1845)
Elisabeth Ayrton, English Provincial Cooking (London 1980)
John Ayto, The Diner's Dictionary: Food and Drink From A to Z (Oxford 1993)
Lizzie Boyd (ed.), British Cookery: A complete guide to culinary practice in the British Isles (Woodstock, NY 1979)
Theodora FitzGibbon, The Art of British Cooking (London 1965, 1979)
The Food of the Western World (London 1976)
Charles Hardy, A Register of Ships employed in the service of the Hon. The United East India Company (London 1835)
Dorothy Hartley, Food in England (London 1954)