Edna Lewis's panfried oysters.
Home cooks tend to fear the frying deep in a pool of molten fat. If you do not have one of the enclosed deep-fryers with a thermostatic control and like fried oysters then this is a recipe for you. The lard, as indicated by the Notes, is important. An oyster fry for four.
---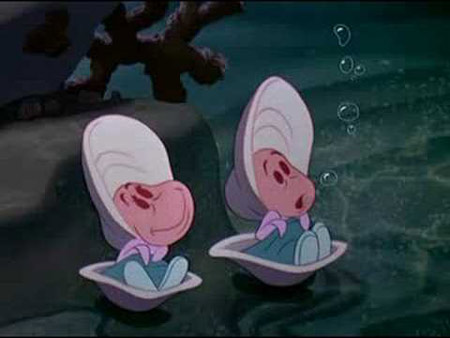 4 beaten eggs
1 teaspoon salt
cayenne
2 Tablespoons peanut oil
2 cups plain (that is, unsalted) cracker meal (see the Notes)
1 quart drained oysters
about ½ cup LARD
---
Mix together the egg, salt, cayenne and oil.
Spread half of the cracker meal on one baking sheet covered with parchment or silicone paper and the other half on another..
Dip each oyster in the eggwash and place it on the meal, then turn each oyster and place the unbreaded side on the second sheet of meal.
Let the oysters stand while you heat the lard in a heavy skillet over medium high heat until it begins to smoke, then fry the oysters without crowding them until they turn golden, usually after about two minutes per side.
Drain the oysters on paper toweling and serve them hot.
Notes:
-Neither the peanut oil nor the lard are southern affectations. They work for hot frying because they have such high burning points.
-For the cracker meal, use either unsalted 'saltines' (despite the apparent oxymoron they do exist and are not so hard to find) or panko.
-Miss Lewis omits the cayenne, but fried oysters were hawked on London streets at least early as the seventeenth century and cayenne has been an English constant for centuries.
-A sign in the window of many New Orleans restaurants that fry oysters traditionally will indicate that they use lard. It is a boast, not a warning. They know how to fry an oyster in New Orleans.