Helen Simpson's mayonnaise from the London Ritz.
This recipe appears in her London Ritz Book of Afternoon Tea and as we have commented elsewhere includes characteristically British elements in dry mustard and Worcestershire.
---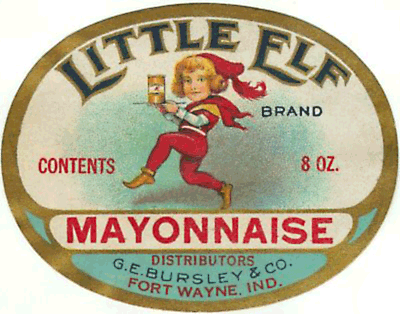 2 egg yolks
2 teaspoons dry mustard (like Colman's)
1 Tablespoon Worcestershire
½ teaspoon salt
½ teaspoon white pepper
1 cup olive oil
1 Tablespoon lemon juice
---
Whisk everything but the olive oil and lemon juice together.
Slowly dribble the olive oil into the mix, whisking hard as the mayonnaise slowly thickens and emulsifies.
Finish the mayonnaise by whisking the lemon juice into it.
Notes:
-Hot sauce would be a welcome addition to the base recipe and if you like a slightly thinner and sharper sauce add more lemon juice.
-Simpson includes the recipe for use in making "The Ritz's Special Egg Sandwiches," which in reality rely on a standard egg salad paired with watercress and a smear of butter. For this amount of mayonnaise she roughly chops five hard boiled eggs.