More Christmas suggestions, two of them homemade: Things boozy.
Wines.
Our emphasis this year remains on value, and nothing is better value for money than the wines produced by Eugenio and Cinzia Bocchino in Langhe, the Piedmontese region just outside Barolo. You may even mistake the Vino Rosso del Populo for a Barolo, which represents rather remarkable alchemy. The wine is made with a blend of 50% Nebbiolo, 30% Barbera and 20% Dolcetto; more to the point, and as we may infer from the name, its price is substantially south of $20 a bottle.
The Rosso del Populo is marketed and distributed in the United States by Le Cantine di Indie, or Indie Wineries, which also sells the Bocchino Roccabella, an even more adept Barolo imposter It should be; the wine is 100% Nebbiolo. Only the price, at under $25, gives it away.
Indie Wineries maintains a large stable of small, artisanal producers in California and Australia as well as Europe, and it is worthwhile surfing their site at www.indiewineries.com.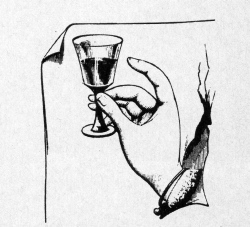 The Barbera grape has gotten newfound respect from winemakers and it shows. A lot of excellent Barberas are being produced in northern Italy at low cost. One of the best of them is the Marchesi di Barolo Maraia ('little rascal') Barbera del Monferrato. The 2011 vintage has the flavor of ripe berry and displays good balance. An astounding value at about $10.
Now to Lost Vineyards 'Rosso Italian Red Wine.' Not a promising name, the vinous equivalent of the round circle. The suspicion of curious people will increase with disclosure of the price: $3 or $4, not a typographical error so you could give somebody a case without breaking the bank. The Lost wine does not pack much alcohol for a red rosso; that, the lack of a vintage date and its screwcap, may in part explain the price. But take a closer look; the wine is 100% Sangiovese, the great grape of Chianti. We can have no idea where the grapes were grown, because the label does not tell us, and our Lost friend will not fool aficionados of a true Tuscan Classico. It does, however, taste of Sangiovese, and tastes better than modest blended Chiantis costing multiples more. A good winter wine and a minor miracle.
The Editor had no idea that anyone in the Loire grew Pinot Gris, but Earl Poiron-Dabin does, and does it well. The 2011 Pinot Gris Tradition has that big Alsation character; dense, almost viscous texture, sturdy structure, a deceptive hint of sweetness. It does not, however, have that big Alsatian price. Usually about $12 or $13.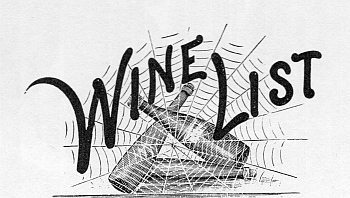 For some time now, England has been producing respectable wines; lately some of them are much better than that, notably whites made with Germanic grapes and sparklers of various kinds. The Chapel Down winery in Kent produces a range of sparkling wines with characters of their own. The base sparkler, The Vintage Brut, is relatively light but has decent depth and a big lemony finish; extraordinarily refreshing and ideal for a summer's day. About £17.
English reds had lagged, but a number of good, reasonably priced choices have begun to appear. Brightwell Vineyard in Oxfordshire produces, among other things, Oxford Regatta made predominantly from Dornfelder grapes grown in the Thames Valley. Dornfelder is a relatively recent German hybrid somewhat reminiscent of Pinot Noir. The Oxford Regatta has a very, very dry (virtually on residual sugar), bright taste and bigger body than many Pinots. A more than interesting wine, especially at a cost of less than £10.
In Numbers 37 and 38, britishfoodinamerica reported on the unexpected utility of cheap fake Madeira. You can, it transpires, do more than cook with it. You can make punch with it, as no less a stickler for authenticity as the bar at Husk in Charleston, South Carolina, likes to do, and you even can drink it straight, but do so chilled. We assessed a number of forgeries; the best by far is from Paul Masson. It has nearly no finesse, but it has a little, and it is drier than just about any iteration of the genuine article; a nice enough aperitif. The cost is, literally, a fraction of the genuine article at between $5 and $6.
Spirits.
If you are looking for value in the spirituous world, look no further than Maker's Mark and Maker's Mark 46. They may not really be made by a tiny independent distillery (it remains tiny enough for stocks to be scare but has been eaten by a greedy multinational monster) but value is insane. Maker's is noe of the better Bourbons on the market and among the cheapest. The original iteration is quite good, the 46 even better, a little smoother with more pronounced cherry note.
Other than Maker's, our suggestions for spirits run to the unusual rather than inexpensive.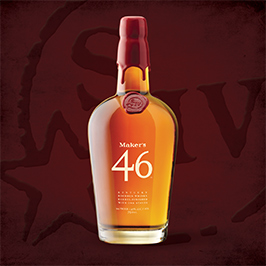 The Sons of Liberty distillery in Peace Dale, Rhode Island, brews its own stout and, latterly, IPA for distillation into whiskey. They like to supplement their flag whiskey based on the stout with seasonal variations made from the IPA. Some of the summer release still can be found, a hopped whiskey that is something like one of the lighter, smoother honeyed Speyside Scotches with a spiced up finish resulting from the hop infusion. Any whisky (no 'e' for Scotches) that a Scotch fan would find fascinating for any season at all. About $35.
If you are looking for the actual thing, 16 year old Glen Deveron Highland whisky should delight anybody interested in Scotch. It is made from old stocks of a single malt from the easternmost distillery in Scotland, and available only in the duty free shops of international airports. A classic rendition of the Highland style and, given its age and scarcity, a decent value at around £43.
The least traditional whiskey may be distilled by Koval in Chicago. It is made from oats and retains their taste leavened with caramel and cream. More than merely interesting, it is a wonder why the Scots themselves did not use a crop as native as barley for booze. Koval oat whiskey costs about $50. You can, with diligence, find it online.
It sounds and looks like a gimmick to snare the guileless; Papa's Pilar 'Never a Spectator' rum attempts to trade on the Hemingway myth. The bottle shaped like a Second World War G.I. canteen sports a compass rose atop its cork, which is attached to the unlikely glass 'canteen by a chain. A big "24" appears printed onto the glass (all the i.d. is printed on glass; in the best faux elegante manner there is no label), but the number refers to the quantity of rums--unhelpfully described as originating from "Florida, Central America & the Caribbean bottled, incidentally, in New York State--and not to age. It is more than a little ridiculous and the rum is ridiculously good. If not quite a classic, lacking the tones of a sweeter smooth heavy Cognac like Pampero Anniversario or all the strange estery notes of Smith & Cross, this is a rum to savor. The layers of flavor keep on coming, from citrus to vanilla to caramel. About $35.
There is nothing whatsoever inauthentic about Cadenhead's, the old whisky and, less understood, rum merchants. Cadenhead will not sell anything with any adjunct, so the deepest hued Scotch or rum, reliant as they are on caramel, look alarmingly light. The independent firm operates small shops in Marylebone, Edinburgh and elsewhere, and constitute a destination in themselves. At Marylebone, the genial proprietors will field any question about their goods, offer suggestions and never, ever, intimate that you have an obligation to purchase a thing. And, of course, you should; pick anything at all. A unique option would be cask strength Jamaica rum (68% ABV) poured straight from a wooden barrel in the shop. The rum goes into bottles as small as 200 centiliters, gets a capped cork with a seal and a printed label with the date of bottling and recipient's name written by hand. For something like this price is no object (but will not be terribly bad).
If all of this strains your less than trustafarian assets, strain some infusions instead and make something wonderful from cheap things for your friends. Here are two simple British inflected options.
Horseradish vodka. Simplicity defined. Peel and grate a good knob of horseradish root; it always lurks in the supermarket, so ask for it if you are clueless as to its appearance. It is not a problem to use the biggest holes on a box grater. Dump it in a Mason jar or less iconic receptacle overnight, no longer, with the best Vodka you think you friend deserves. Use about 8 inches of horseradish per pint of booze. It will help create an epic Bloody Mary.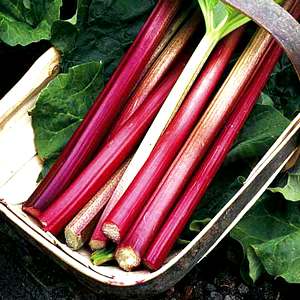 Rhubarb rum. This requires a little more effort, but scant culinary skill. Chop a couple of stalks of rhubarb for each pint or so of rum and throw it in a small heavy pot with a little of the rum and a heaped teaspoon or so of molasses or dark brown sugar. Bring it to a boil, then simmer it for about 15 minutes. Combine the sludge with some decent dark rum (it need not be great) and let it stand for a week or two, lets say two. Strain away the solids and toss them (they unfortunately prove too harsh for syllabub) and rebottle the rum. The result is wonderful for all kinds of uses; watch this site for some of them.