Nelson's Caribbean 'parfait.'
Phoebe Dinsmore's much missed father seldom cooked, and this recipe may be about as elaborate as he got. It is almost laughably simple but it is, as Austin Clarke might comment, Good Good. At the risk of inviting the kind of ridicule that properly greets the 'recipes' of the fatuous Paula Deen or ludicrous Rachel Ray, britishfoodinamerica offers its readers this simple nonrecipe for a summer dessert of Caribbean cast. It is best to own parfait glasses. Other fancy glassware will do but it must be sturdy.
---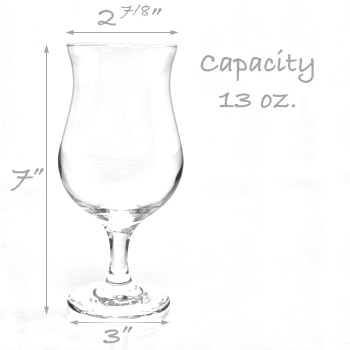 -good, dense coffee ice cream
-good dark rum
-heavy cream slightly whipped
-grated unsweetened chocolate
---
Pack the ice cream down, hard, into each parfait glass with the back of a spoon: Leave about an inch of room at the top.
Pour about a quarter inch of rum onto the ice cream, cover the glass with plastic wrap and freeze it for at least an hour or until you need it.
Top each glass with a dollop of the cream and top the cram with a grating of chocolate.
Notes:
- The ice cream must be coffee; substitutions are as unpleasant as yard sales.
- If you do not like chocolate, leave it off. Opinions vary about its suitability for Nelson's parfait.
- A sugared Caribbean alternative to the chocolate: Caramel syrup. The Portuguese 'Micau' brand is a Thing We Like.
- Never use liqueur.
- An old friend of the Editor, Beckman Rich, liked to top vanilla ice cream with 'dirt.' 'Dirt' in our immediate context is freshly, finely ground dark roast coffee. It is surprisingly good on ice cream and makes an interesting alternative to the chocolate in Nelson's parfait.