Lady Mollie Cusack Smith's Bermingham chicken
The formidable Lady Mollie not only held sway over the Galway hunt as Master of Hounds and dominated the life of north Galway, but also could cook. The combination of chicken with ham is distinctly Irish and so is cheese sauce; it and her use of spinach reflect Lady Mollie's cordon bleu training. From Irish Countryhouse Cooking by Rosie Tinne (New York 1974) Four servings.
---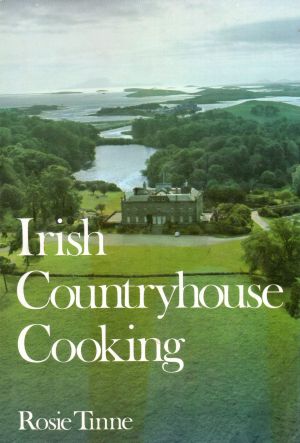 -1½ Tablespoons unsalted butter
-1½ Tablespoons flour (preferably Wondra)
-10 oz milk
-2 Tablespoons grated Cheddar or other hard British cheese
-salt & pepper
-cayenne
-another Tablespoon unsalted butter
-1 lb spinach
-2 slices of ham big enough to cover the chicken
-4 skinned and boned chicken breasts or eight skinned and boned thighs or a combination of them.
---
Preheat the oven to 350° and make the cheese sauce:
Melt 1½ Tablespoons of butter in a heavy saucepan over medium low heat, then whisk in the flour until it loses its raw look but does not color.
Slowly whisk the milk into the roux and let it thicken to the consistency of light cream.
Stir the cheese into the sauce and season it with salt, pepper and cayenne.
Assemble the dish:
Melt a Tablespoon of butter and wilt the spinach with a little pepper.
Line the bottom of a shallow casserole with the spinach. Top it with the ham and top the ham with the chicken in a single layer.
Smear the cheese sauce over the chicken and bake until golden brown, usually in about 35 minutes.
Note:
-You will of course require potatoes with this and, if authentic to the tradition of Bermingham House, a lot of white of a quality you cannot really afford, but nothing more other than hot whisky to follow. Lots of that too, and oysters with stout late the next morning.