A Boxing Day Sauce for Leftover Turkey
This handy, piquant sauce brightens leftover birds to the point that they become a treat more than an exercise in frugality. If you anticipate a busy day, make the sauce in advance and reheat it when you need it.
---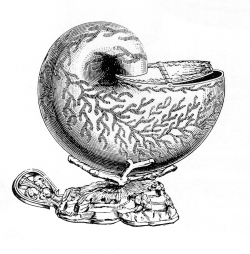 -2 oz unsalted butter

-a minced onion

-½ cup turkey, chicken or other poultry stock

-1 heaped teaspoon flour (Wondra preferred)

-1 cup tawny Port

-grated zest and juice of 2 oranges

-½ cup raisins

-¼ teaspoon cayenne

-1 teaspoon cinnamon

-scant ¼ teaspoon ground cloves

-1 teaspoon ground ginger

-1 teaspoon crushed juniper berries

-a grating of nutmeg

-salt and pepper
---
Melt the butter over medium low heat and cook the onion until it softens.
Add the stock, raise the heat and reduce the amount of liquid by half.
Make a liaison by taking a little of the hot liquid and mixing it with the flour to form a paste.
Reduce the heat under the reduced stock to low and slowly fold the liaison back into the liquid: Whisk it vigorously to combine everything into a smooth slurry.
Add everything else to the pot, bring it to a boil and then simmer the sauce for a good half hour. Serve hot over cold meat.
Notes:
- Substitute red wine for the Port if you would like a drier sauce.
- Substitute about ½ cup of minced shallots for the onion to increase the piquancy of the sauce if you like.
- The amount of cayenne really is up to you.
- Making the liaison may not really be necessary but it is a good precaution to avoid lumps, especially if you are not using Wondra.
- For a more old-fashioned, thinner eighteenth century style sauce, omit the flour.