Portuguese roast clams, sausage & cabbage.
A dish developed by the Editor from a distinctly different and vaguely Italian model described in Cucina Simpatica, a wonderful book by Johanne Killeen and George Germon. Our version celebrates the foodways of England's oldest ally. The juxtaposition of ingredients may appear strange to the uninitiated, but the combination of pork and shellfish is a classic move. After all, the essential element of clam chowder is salt pork or bacon.
---
For the seasoned oil:
about 4 Tablespoons olive oil
generous Tablespoon Schwartz piri piri seasoning
zest of a lemon
juice of half the lemon
1 teaspoon basil
scant ½ teaspoon ground bay (optional)
½ teaspoon ground coriander
1 teaspoon oregano
2 teaspoons paprika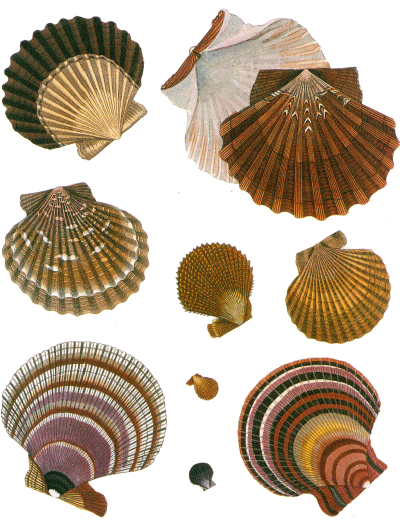 For the dish itself:
about 1 lb mild Italian or Cumberland sausages
dryish Sherry
a chopped head of Chinese cabbage or bok choy, or an equivalent amount of shredded Savoy cabbage
a splash of dryish Sherry
32 clams (see the Notes)
2 peeled, seeded and diced tomatoes
some finely chopped chilies
about 2 cups chopped fresh cilantro
a red onion, cut into the thinnest crescents
---
Combine all the ingredients for the seasoned oil a few hours before you want to prepare the dish.
Simmer the sausages in a little water laced with Sherry until barely cooked through.
Drain the sausages, let them cool and cut them into 1 ½ inch chunks.

Preheat the oven to 550° or your oven's hottest setting.

Scatter the cabbage or bok choy evenly across a big roasting pan with the splash of Sherry, then nestle the sausage chunks and clams at regular intervals within the cabbage.
Scatter the tomatoes over the dish followed by the chilies, cilantro and finally the onion.
Drizzle the seasoned oil over the dish.
Roast the dish until the clams open, usually in about 10 minutes.
Notes:
-We always serve the roast sausages, clams and cabbage with crusty sourdough bread, nothing more.
-You may want to purge the clams of sand by soaking them in cold water and a Tablespoon or so of cornmeal. If you have some time, change the water once or twice after a decent interval.
-The Schwartz piri piri seasoning packs a lot of heat so be judicious with the additional chili.
-Cheap vinho verde is the ideal wine for this dish. If you want to travel upmarket choose a Txakolina from the Spanish Basque region.