Robert Owen Brown's smoked mackerel with blue cheese, spinach & potatoes.
The recipe appears in his superb small cookbook, Crispy Squirrel and Vimto Trifle. There Brown smokes his own mackerel. You can too, it is not difficult, but decent smoked mackerel is available even from middling supermarkets everywhere and smoked bluefish can be found all over New England. The marriage of flavors for this dish is typical of Brown, who manages consistently to conjure surprise from apparently ordinary ingredients. That is no faint praise. Four substantial starters or light supper dishes.
---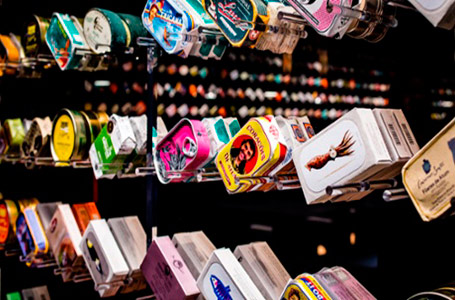 1 Tablespoon neutral oil
8 little cooked and halved new potatoes or fingerlings
½ lb spinach
juice of ½ lemon
6 oz crumbled blue cheese
4 Tablespoons unsalted butter
salt and pepper
4 smoked mackerel filets
---
Set the oil in a heavy skillet (cast iron is ideal) over medium high heat.
Once the oil shimmers toss the potatoes into the pan and let them brown "a little."
Wilt the spinach in the skillet with the lemon juice, then add the cheese and then the butter.
Let the cheese melt, take the skillet away from the heat and season the glop with care.
Toss it for division in piles among four plates and top each one with a filet.
Notes:
-Brown is, or was, a restaurant chef so uses a lot more butter, here as elsewhere. To follow his lead increase its amount to 6 Tablespoons.
-He hot smokes his mackerel ever so lightly, for five minutes (brushed with more butter) in a hot oven with a home smoker (they are, as he advises, "cheap to buy and great fun"). You have, he says, "your own choice of herbs or wood chips, maybe even tea."
-Storebought kippers, as Brown also notes, represent an excellent alternative to homesmoked fish.
-Use common sense in assessing each portion of fish. English mackerel are smaller than their typical American cousins, at least when caught, so Brown uses two per plate.
-Brown likes a robust Shropshire blue to melt for his mackerel. It is a wonderful choice but hard to find. Just about any blue that can crumble will do.