Cipaille another way, with triple decks
To bake a pie big enough for eight.
According to Julian Armstrong, cipaille is best made with game, preferably pheasant and venison. She likes this gameless recipe, however, and if you are fortunate enough to find venison, could use it here instead of the beef.
---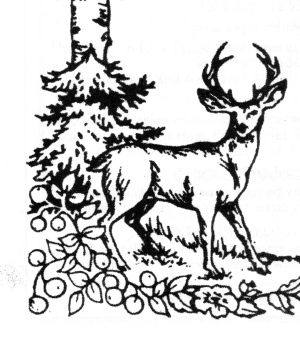 -2 lb beef (chuck, shin, even flank) cut into 1 inch chunks
-2 lb boneless chicken thighs cut into 1 inch chunks
-2 lb pork shoulder cut into 1 inch chunks
-4 onions cut into thin crescents
-1 teaspoon pepper
- 1/8 teaspoon each of ground allspice, clove, cinnamon and mace
-piecrust pastry
- ¼ lb thinly sliced salt pork
-2 cups peeled potatoes cut into ¾ inch chunks
-salt
-pork (preferred) or chicken stock
---
Toss beef, chicken, pork and onions with the spices and pepper: Refrigerate the mixture overnight.

Preheat the oven to 400°.


Line a 3 quart cast iron pot with the salt pork and top it 1/3 of the meat mixture and then 1/3 of the potatoes followed by a sprinkling of salt.
Roll out a layer of pastry 'slightly thicker than for a normal pie' and lay it atop the potatoes. Cut a hole in the center of the pastry to allow the steam below to vent.
Repeat Step 3 twice.
Carefully pour enough stock trough the centerline holes until you can just see it and bake the pie for 45 minutes.
Reduce the oven temperature to 250 and bake the pie covered for 4 and possibly 5 more hours. The crust should turn deep gold.
Notes:
- The original recipe, from A Taste of Quebec by by Lulian Armstrong, specifies 'lean pork,' but mainstream pork has become so lean, at least in the United States, that leaner cuts like loin are useless for slow cooking: They dry to dust.
- The original recipe also uses nutmeg instead of mace, and halves the amount of all four spices. At that level they get lost.
- The Editor has made several other changes to the recipe, incuding a reduction in cooking time.
- Layered sea pies, made with ships' stores of salt rather than fresh meat, were called double, triple or four deckers like the vessels themselves in Nelson's navy.