Cucumber & egg sandwiches from the Savoy hotel.
These are more elaborate than the cucumber sandwiches at the Ritz deeper into the West End of London but still pull a lot of pleasing flavor from only a few ingredients.
---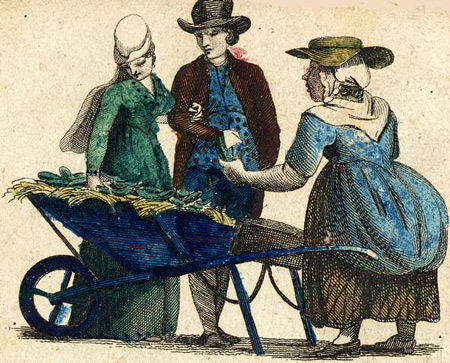 2 finely grated hard boiled eggs
2 Tablespoons crème fraiche
about ½ bunch stemmed and minced mint
salt and pepper
4 buttered slices white bread
about ½ peeled and thinly sliced cucumber
---
Combine the egg, crème fraiche and mint, then season the mixture with salt and pepper.
Smear about a quarter inch of the mixture on each of two slices of bread, top them with a layer of cucumber and cover them with the remaining bread. Cut away the crust and divide each sandwich into three rectangles.
Note:
-Substitute sourdough or whole wheat (brown) bread if you like.
-Some people do not like mint, but its cool flavor complements the cucumber and helps foil the richness of the egg and crème fraiche. If you must omit it substitute a little parsley or, unconventionally, cilantro.