A vindication of sorts for Midwestern beer.
You will want some beer with all your sandwiches: With the notable exception of tomato sandwiches and the creations by Mrs. Leyel, wine just will not do. We like a lot of beers, particularly and predictably in the English style, but that is a much longer story for another Number.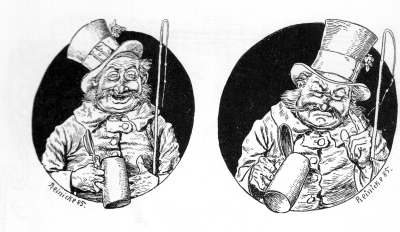 Three organizations recently published lists of the top ten beers available in America. These lists have limited utility; as in wine tastings, the monsters prevail over beers with nuance and balance.
Wine tasters have an excuse; palates inevitably will numb after swishing and spitting dozens of different samples, but the self-appointed beer connoisseur merely appears obsessed with proving that he boasts the biggest package in the room. Most winners on the collective lists therefore are boozebombs packing more than 8% alcohol, not the kind of thing most people want on an everyday basis. At least the bias pushes away the mediocre and the ghastly; nothing 'lite' in sight.
Even so, the 'Zagat' factor does enter play. Like the Zagat guides, BeerAdvocate.com, the Brewers Association and RateBeer.com each compile its ratings based on the vote of consumers. Notoriety breeds popularity and the lemmings will bunch, so that once a restaurant or beer gets a rave rating, people find it safe to follow along.
The ratings also boost sales, so that the awareness of a brand increases as well. As more people try the beer, more people like it and send in their vote. Obscurity may not correlate to quality, but neither does popularity.
None of the surveys is scientific. Unlike election polling, these raters of food and drink expend neither time nor treasure to obtain a representative sample. Committed drinkers, or readers with time on their hands, or the geekier nerds therefore can dominate the vote.
As a result a pronounced bias and some outliers characterize all three lists. Big beers from California dominate the thirty overlapping entries. Twelve of them appear, from six brewers. Belgium predictably kicks in with four, although none appears on the Brewers Association list (maybe it excludes immigrants).
Not a single British, Czech or German makes the cut. If, for example, the United States has overtaken Britain in the number of good beers now brewed in the various British styles (except, unaccountably, mild), it is hard to swallow the notion that nothing from a British brewery appears among the thirty best beers.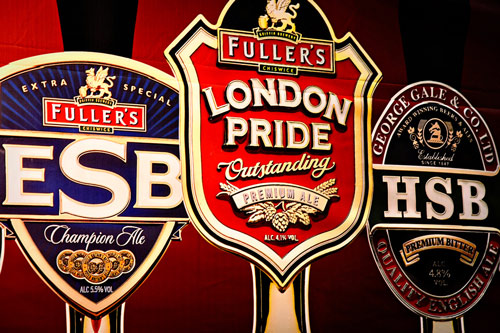 Fuller's for one, a relatively large but venerable and venerated brewer, makes a range of great ales that travel well. Its excellent London Pride would never make one of these lists. It is a classic light ale, only slightly higher than 4% alcohol, refreshing, flavorful, accessible. Fuller's, however, also bottles a number of ales farther up the testosterone scale that ought to merit consideration even from the biased voters in our surveys.
It created the Extra Special Bitter style, a sort of richer IPA that has gained adherents among American craft brewers (the one from Yard's in Philadelphia is a good example) and remains one of the better ESBs on the market, but then nothing in the style appears on any of the lists. For seekers of the more obscure, Meantime at the prime meridian in Greenwich makes a good range of ales available in big bombers throughout the United States, and the range of beers from Bellhaven in Scotland is superb.
Britain may be our focal point, but when it comes to beer the exclusion of Germany altogether is ludicrous, especially when an obscure Swedish porter (something called 'Narke Kaggen Stormakst 5' but misspelled where it appears) makes one of the lists.
We also could argue on behalf of Guinness. The gargantuan Diageo enterprise bottles a lot of different stouts under the same name for different markets all over the globe, and the Foreign Extra Stout that has been reintroduced in the United States tastes like the bottled Guinness of old, which is to say that it tastes wonderful. No Guinness, however, nor anything else Irish hits these lists.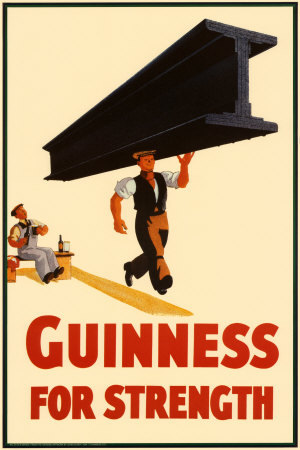 Not much from the east coast of America either; the big beer bias favors the muscular West Coast Style. Dogfish Head's 90 Minute Ale, paragon of the style and favorite of the barley wine-by-any-other-name crowd, appears on only one list. Heady Topper from The Alchemist, predictably enough a double IPA, clocks in at 3 on another, the BeerAdvocate site. This last demonstrates the unreliability of the surveys, not because it is bad but because it is beyond obscure.
Nanobreweries of miniscule capacity are springing up all over Vermont and The Alchemist is one of them. The brewery/bar can work up all of fifteen barrels at a given time and does not exactly operate around the clock. It would go a distance past credulity to argue that more than a handful of people ever has tasted this beer outside of Vermont, the only place where it is sold. Perhaps, like major league All-Star voting, BeerAdvocate.com lets you vote as many times as you like for your favorite player. That policy may entice the fanatic but hardly produces a useful guide.
Furthermore, it makes scant sense to rate 'beers' rather than their subspecies. A demure if yeast laden wheat beer flavored with coriander shares little with a big American style India Pale Ale. People who like one of the styles frequently dislike the other, so pitting them in the same arena is not a fair fight--as indicated by the fact that double (and triple) IPAs, Belgian blockbusters and imperial stouts predominate in all three beauty contests.
The ratings are no good but everybody likes them, including the Editor and even our most curmudgeonly contributors to britishfoodinamerica. Ratings are fun to read and might just reveal a hitherto unknown delight.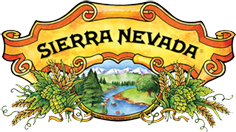 In this respect the two .coms present more promise than the Brewers Association poll. It appears particularly susceptible to the Zagat Syndrome because established beers from the bigger good brewers dominate its list; Bell's (two; Hopslam and Two Hearted Ale), Dogfish Head, Russian River (its bombastobeer Pliny the Elder, not a favorite of ours, takes the metaphorical biscuit on two lists), Sierra Nevada (two more; the pale ale and Torpedo), Stone (another pair; Arrogant Bastard and Ruination).
Dedicated readers will take note at the mention of Bell's. In our Chicago Number, we observed that Midwestern brewers toil in relative obscurity. Not too many people outside the heartland know or buy their beers, although things will change now that InBev/Anheiser-Busch/etc/etc/et al./etc has devoured Goose Island (and, as we discovered with happy surprise, improved its beer) for national distribution. A Goose Island beer duly appears, at number 7, on the BeerAdvocate chart.
Bell's beer comes from Michigan, no place if not the Midwest. One beer in ten may not presage a flight to the grainbelt; but wait, there is more. The BeerAdvocate list also includes two selections from Founder's (Michigan) and Three Floyds, the eccentric and excellent Indiana brewery just outside Chicago.
The Midwestern entries on the BeerAdvocate list are no aberration. The Brewers Association cites two beers from Bell's along with the Dogfish Head and a whopping seven Californians. RateBeer does a little better by the heartland. The website places three of its beers in the top ten, one from Bell's again and two from Three Floyds, all of them strong stouts.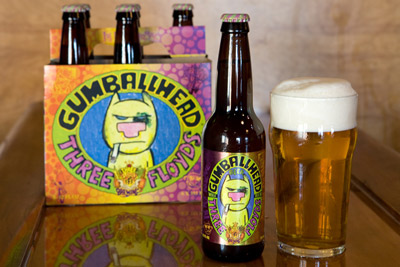 So all of this represents a vindication of sorts for flyover country. We hope that the appearance of Midwestern beer in these popularity contests presages a trend. It would be nice to find Three Floyds in particular on the shelves of northeastern packies. Except, of course, that we cannot find much common ground with the actual winners as opposed to their breweries. For our money the best choice, by far, from Three Floyds is Zombie Dust, a bitter but balanced IPA, assertive but not outrageous like so many of the Californians. Some people on a list we have forgotten do consider it the single best beer in America.
An exception to the rule; Sierra Nevada from Chico makes accessible and elegant beers. The two that show up on the Brewers Association tally are good examples of the pale ale and IPA style. Sierra Nevada pale ale was the first runaway craft success and became for years the benchmark other brewers tried to meet. Torpedo is a nice big IPA, but even so it is hard not to believe that the brewer no longer sets the pace.
Three Floyds for one, along with ales from Lake Placid in New York, the Pretty Things project in Massachusetts, Trinity in Rhode Island, or Victory and Yard's in Pennsylvania make better beers at this point and deserve recognition, along with any number of brewers absent from any of our lists.
Back in the Midwest, we previously have highlighted the Cut Throat Pale Ale, in reality an IPA brewed with a jolt of orange peel from Finch's Beer Company, a tiny brewery on the north side of Chicago. It tastes like a nicely hopped IPA with citrusy notes typical of the style, not Fanta. There is no reason to exclude Finch's from these lists other than their arbitrary cast.
We could continue with objections and additions to these lists of best beer, but that would be as arbitrary as the lists themselves. There are so many people brewing good beer, especially in Britain and the United States, that failing to mention them is simply unfair, and we apologize.