The elegant English sandwiches of Hilda Leyel.
1. A congenial culinary outlier.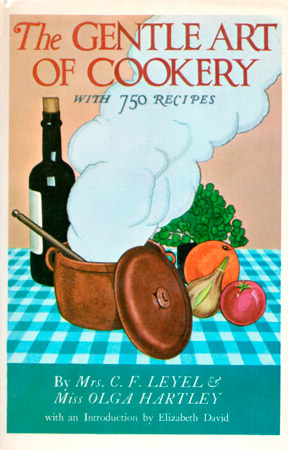 In Elizabeth David's favorite British cookbook, The Gentle Art of Cookery, Hilda Leyel includes a section for sandwiches. David's taste tilted to the point of capsize toward the exotic, and The Gentle Art, first published in 1925, must be one of the least traditional English cookbooks of its time. Except, that is, when it comes to sandwiches; Mrs. Leyel's could not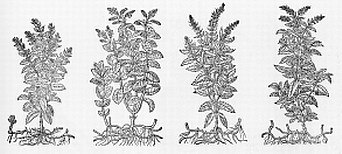 have originated anywhere else.
Nor could a number of her more bizarre creations, including an 'ostrich egg.' It is the first of a number of recipes intended to please children and begins with the instruction to "[g]et a pig's bladder." (Leyel 386) You will use the bladder to serially boil half a dozen eggwhites, a dozen yolks, and the other half dozen whites to create something (vaguely) resembling something big enough to pass for an ostrich egg if it holds together.
From this we might be forgiven for assuming that Mrs. Leyel never met an actual child, much less ever fed one. Other oddities appear, including a weird warning: "Never put mushrooms into sandwiches; they are not safe to keep to eat cold." (Gentle Art 358)
2. A digression in the direction of cheap wine.
Fortunately her equally eccentric sandwiches pack a considerable appeal. These creations, delicate in appearance but robust in flavor, do, as she insists, scream for "a glass of champagne, or some of those excellent French wines which at present [again, in 1925] are cheaper than beer." (Gentle Art 357)
Nearing nine decades on, that observation about the price of French wine in the context of beer has regained its form. You can get a delectable Muscadet, formerly among the most debased of appellations, for under ten bucks in the United States, less in the UK. That is only one example, and if our usual preference at britishfoodinamerica runs more to good beer than cheap wine, when Mrs. Leyel's sandwiches appear at table a wine should be the thing.
3. A woman of great conviction.
She displays decided likes and dislikes, and decidedly likes sandwiches:
"Fortunes are made in the City of London out of sandwiches, yet to the average household a sandwich is merely two slices of bread and butter and a piece of ham palmed off on those in a hurry…. If a busy City millionaire can lunch on sandwiches and desires nothing better, why shouldn't sandwich lunches be popular in Mayfair?" (Gentle Art 357)
And why should they not?
Mrs. Leyel transforms her ingredients into something like the savory potted foods that English cooks have turned out for centuries, and for good reason. The processes do not just preserve; they amalgamate and concentrate cold flavors in a manner ideal for bundling between slices of bread, as we have discussed in Our Preservation Number, February 2012.
When she can, Mrs. Leyel strives for the exotic beloved not only of David but by all of upperclass Britain between the wars, and yet the staples for sandwiches to which she returns reflect nothing if not the indigenous palate of her time.
4. A compound butter by any other name.
Mrs. Leyel leads her series of sandwiches with something both unfamiliar to us and prosaically named, a recipe for 'green butter.' It is good; anchovies mashed into boiled parsley with butter. From the instructions we could infer that this is a condiment or accompaniment like all compound butters, which should add spark to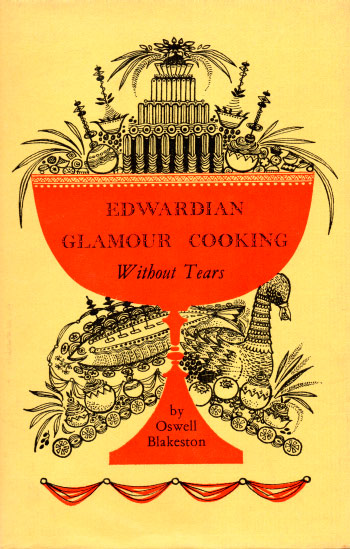 something slathered between bread. It is, she says, "[o]ne of the best and least known mixtures for filling sandwiches" but she does not call this one a sandwich recipe and abandons the butter, never to mention it again, at least not in The Gentle Art. (Gentle Art 358)
Then what does, or did, Mrs. Leyel do? For one thing she founded and nurtured the Society of Herbalists and then Culpepper, until the end of the twentieth century one of the best sellers of spice in the world. Latterly the firm, long past Leyel's demise, has descended into a sort of sad cosmetics counter, but we digress.
5. Pounding away to the sandwich.
In terms of the sandwich itself, she does quite a lot. Mrs. Leyel describes some three dozen of them in The Gentle Art, ranging from the simple and intuitive to the surprising and complicated.
She chops and grates and mashes and squashes and otherwise pounds all manner of food. She takes cayenne, chutney and chestnuts; anchovies, olives, sardines, and egg; salmon, watercress and cream; and yes, cheese and ham, but this last only on her terms:
"These sandwiches are not limited to mere slices of cold meat; all the most elaborate sauces and salads are drawn upon to make them interesting and appetizing. Fish, fowl, cheese, fruit, vegetables, are used in every permutation and combination…. Two of the secrets of successful sandwich making are to use plenty of butter, and to grate ham, tongue, chicken, etc., instead of using the meat in slices." (Gentle Art 358)
While unknown in America, the practice of grating cheese for, say, a ham and cheese sandwich, remains prevalent in Britain, particularly in public houses. Not so for much of anything else, and here we could improve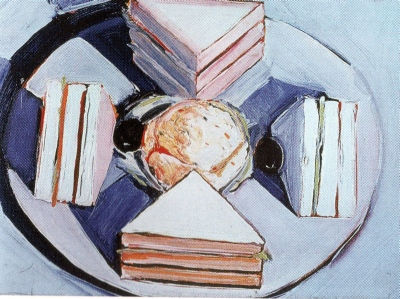 things by taking a leaf from The Gentle Art.
6. Fellow travelers.
This business of filling sandwiches with paste, however, is not unique to Mrs. Leyel.
"Any potted meat," as Cecilia Peel explained in Indian Curries Soups and Sandwiches (London 1930), "may be used, spread on the bread and butter." A little cream beaten into the mix made the filling better and it also might be enhanced with our old friend, "an anchovy placed on top." (Peel 71)
Mrs. Peel likes to 'pound' things too; sardines with cream and mustard, bloaters or kippers with "creamed butter or thick cream," cod's roe (from a can) with salt, pepper and lemon juice. (Peel 72, 73)
The British enthusiasm for pounding away at sandwich fillings predates the Great War. Oswell Blakeston includes eight sandwich recipes in Edwardian Glamour Cooking Without Tears. (London 1960) Each one of them begins with the instruction to "pound" something, a therapeutic as well as culinary practice for the frustrated among us. Blakeston's victims include anchovies and olives; chicken, ham, walnuts and parsley; beef, oysters and of course the four others.
'T. Herbert,' an actual Edwardian, thought it best to 'work' fish to a paste for sandwiches. He too liked to use potted foods for them, sprinkled with mushrooms, various kinds of pickle and shallot. Best of all is a classic example of the British penchant for pairing flavors and textures in pleasing contrast. It wafts nasturtium leaf over a smear of cooked beef marrow simply seasoned with salt and pepper; at once earthy and celestial. These sandwiches all appear in Herbert's Salads and Sandwiches, published in London during 1890. It unfortunately is hard to find.
7. Imperial exotica… or not.
The 'Delhi Sandwich' is the first one that Mrs. Leyel describes following the green butter and it, too, bones and pounds the ubiquitous anchovy, but along with sardines. The fish is mashed with butter, cayenne, chutney and curry, then heated with an egg yolk to spread on toast. Not an indigenous Indian combination but also quintessential Raj cuisine in its juxtaposition of British staples and Indian spice; then again, chutney and curry were, and are, British staples too.
An identical Delhi sandwich appears in The Afternoon Tea Book (New York 1986) by Michael Smith, with the sole exception that he has the use of a blender. Smith was, like Elisabeth Ayrton and Jane Grigson, among the first wave of cooks instrumental to the postwar revival of British foodways; his Fine English Cookery appeared in 1973. Mrs. Leyel gets no credit from him for the Delhi sandwich, and he was a kind and scrupulous man, so that if he did lift the recipe from her the oversight must have been inadvertent.
More likely, Smith did not believe that the Delhi sandwich was Leyel's own, for he explicitly links it to imperial India:
"Straight from the days of the Raj [incidentally still going strong when Mrs. Leyel wrote The Gentle Art] is this one! Shades of Jewel in the Crown or A Passage to India. Reason enough to have a Raj tea party." (Afternoon Tea 104)
Not a bad idea.
8. English innovations.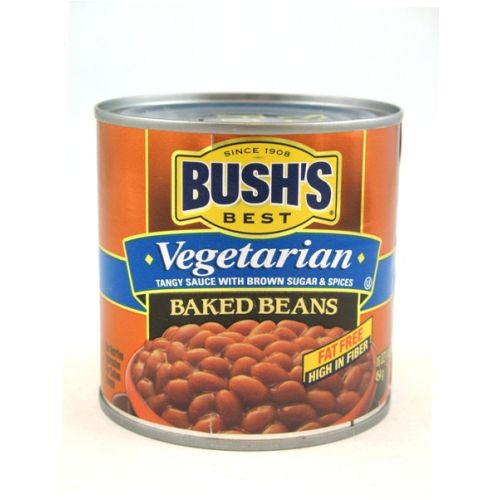 Back to Mrs. Leyel, many of her sandwiches, including mock crab, mock chicken, devilled fish, cheese and egg, a 'Fifth Avenue Mixture,' egg and mango, eggs and anchovy paste, Norwegian Sandwiches and others, use hard boiled eggs, whether grated, pounded, shredded or sliced. The Norwegian one is particularly good:
"Pound six anchovies to a smooth paste with an ounce of butter, and spread both pieces of buttered toast with this. Lay a thin slice of smoked salmon, sprinkled with chopped hardboiled egg and [ ] parsley, between them." (Gentle Art 364-65)
There are a lot of devils other than the fish, but some of them appear to share only the name. Mrs. Leyel's devilled sandwiches do incorporate cayenne, mustard or Worcestershire as we might expect, but some (almond and anchovy, ham, the fish and a 'cold devil' of "scraped meat and celery") are bound with Tartare sauce (which she also calls 'Tartare Mayonnaise') instead. This, it turns out, is not so strange, for Mrs. Leyel's Tartare sauce is not our own:
"When making a sauce as for a plain mayonnaise, add a level teaspoonful of dry mustard powder, and add to the sauce when finished one tablespoonful of mixed parsley, watercress and chervil… all finely minced after being scalded and dried." (Gentle Art 19)
It is the mustard that makes the devil, with the lovely addition of (too few) savory greens. Here again, however, a certain eccentricity; why bother to scald or dry a good fresh herb?
9. Beans in disguise.
Eccentricity takes the helm, however, in one of the grander names she gives a recipe, for the "Crème D'Haricots Sandwich." The French tag is doubly ironic, because this is a humble offering and could have originated in Britain but nowhere else. It is a sandwich of baked beans (more than likely from the can) flavored with celery, parsley, horseradish, mustard and onion, all 'pounded to a paste.' (Gentle Art 361) Actually not bad, but you will be getting a surfeit of starch at a single setting.
Many of Mrs. Leyel's recombinant recipes transcend mere eccentricity. They are imaginative and tasty, like a paste of chicken liver and chestnut brightened with lemon juice, or a lovely lobster sandwich. She 'pounds' lobster to a paste with anchovy, butter and cream, then seasons the slurry before mixing it with chopped watercress. This one would be even better with crawfish and you could use shrimp.
10. No sandwiches, please; we're planning a picnic.
Mrs. Leyel provides direction for a number of hot sandwiches too, but that is a subject for a colder season. To celebrate the warmth of summer and early fall (or autumn; Mrs. Leyel would not recognize the term 'fall' in a seasonal context), she also wrote The Perfect Picnic, "inspired," she says, "by a picnic near Itchenor, given in the summer of 1935 by the owner of a white Peke to the owner of a white Alsation." It (the book, not a dog) debuted in 1936 and reappeared in print last year.
It is curious that Mrs. Leyel's 132 menus, each with three or four entries, omit a single sandwich, the perfect picnic food. The book piques our interest anyway, however, because it includes a recipe for the otherwise neglected green butter in a streamlined but virtually identical form to the one in The Gentle Art. The Perfect Picnic, it turns out, treats green butter the way we had guessed, as the compound butter it is. 'Menu No. 27' spreads it on water crackers beneath a cap of Cheddar. (Perfect Picnic 13) And yet it represents the sole appearance of this 'best and least known mixture.'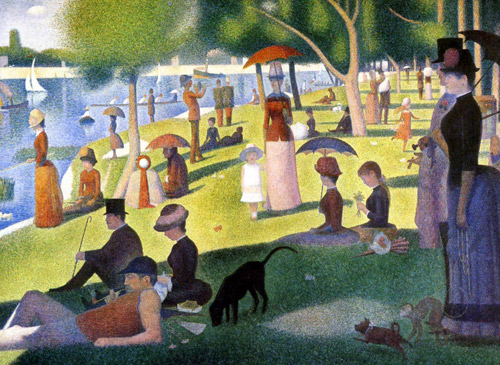 11. Edwardians and their sandwiches, featuring a great sleuth.
Like Smith, Blakeston likes to use compound butters (called "savoury" ones in Edwardian Glamour Cooking) and like Smith he omits the neglected green butter beloved of Mrs. Leyel. He does, however, offer a glamorous 'Montpellier Butter' that also tints anchovy green. It consists of the mashed fish, burnet, watercress, capers, pickles and hard boiled eggs. Unlike Leyel and Smith, Blakeston does not spread his butters on sandwich bread, but rather confines them to sauces, "grilled meats and fish." (Blakeston 46) Use them for sandwiches anyway.
Two fake Edwardians obsessed with "Sherlock Holmes and the London of the 1890s" list some thirty sandwich recipes in their oddball Sherlock Holmes Cookbook (New York 1976). Sean Wright and John Farrell strain to create recipes out of Conan Doyle's frequent references to food but the conceit frequently fails. Much in this book bears the most tenuous of links to the Holmes canon: Many of the recipes rely on ingredients unknown to Edwardian England, like American cheese slices and processed cheese spread.
The eccentric coauthors have, however, described a couple of sandwiches that sound about right in historical terms. One binds mashed sardine, minced celery or onion and stuffed green olives with a little ketchup, Mayonnaise and Worcestershire. Another amalgamates canned corned beef and their flavorings of celery, onion, dill pickle and mustard or Worcestershire into, yes, a paste.
A selection of Mrs. Leyel's sandwich recipes, two inspired however tenuously by Holmes and some by other characters, appear in the practical. And, of course, also try the green butter alone between thin slices of crustless bread.