An imaginative corned beef sandwich.
This is a worthy heir to the first sandwich, ordered by the Fourth Earl at the Georgian midcentury. That was just a slice of corned beef between bread; this is the proverbial kickup, courtesy of Florence A. Cowles.
---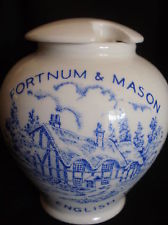 - about 1½ cups minced corned beef
- about ½ cup minced mustard pickle (see the notes)
- cayenne
- scant Tablespoon mayonnaise
- 2 teaspoons Worcestershire
---
Mix it all up and paint your bread with generosity.
Notes:
- A food processer is ideal for pulverizing the meat and pickle.
- Corned beef is one of those things, like olives stuffed with anchovies, that takes well to cans. Your own leftovers may be best but the little slanting cans of corned beef that used to open with a key will serve you well for this purpose.
- This sandwich is based on a recipe from 1001 Sandwiches by Florence A. Cowles, first published in Boston during 1936 but with antecedents dating to 1928. We have doubled her proportion of Worcestershire.
- Mrs. Cowles throws a teaspoon of sugar into the mix, but that may not be something that you want, depending….
- The intensity and sweetness of commercial mustard pickles display tremendous variation, so alter the proportion of the pickle for this sandwich depending on the brand and your proclivities.
- Mrs. Cowles calls mustard pickle chowchow, and so do a lot of Americans, including the marketing department of Crosse & Blackwell in the United States. It is a little harsh, but the American alternatives tend to be far too sweet.
- Hands down the best mustard pickle comes from Fortnum & Mason, and you can even get it shipped to the United States at reasonable cost, but beware: They call it piccalilli. For British readers, piccalilli in American parlance is a sweet, greenish pickle (or 'relish' to us) devoid of the essential mustard. Not bad, but neither spicy nor subtle and not as good as the mustardy British version.
- If you cannot or will not get your mustard pickle from Fortnum's, doctor the Crosse & Blackwell with that trace of sugar suggested by Mrs. Cowles.