Bara Brith a different way, made with tea & marmalade.
With its inclusion of marmalade, this version seems to the Editor as Scottish as Welsh. It goes well with a sharp Cheddar or other strong hard (no letters please) cheese.
---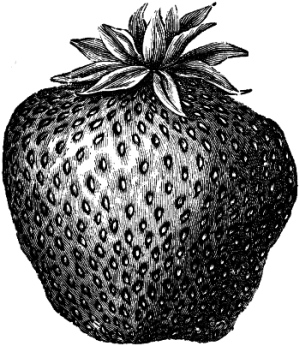 - 1 lb mixed dried fruit
- 20 oz strong hot tea
- 2 Tablespoons marmalade
- 1 egg, beaten
- 3 oz soft brown sugar
- 1 teaspoon mixed spice
- 1 lb self raising flour
- honey to glaze
---
Pour the hot tea over the dried fruit and let it steep overnight.

Preheat the oven to 325°.

Generously grease a 2 lb bread pan.
Mix together the marmalade, egg, sugar and spice, and fold in the flour.
Spoon the batter into the pan and bake until a toothpick just barely comes clean from the center of the cake, usually in about 1 hour, checking from time to time to ensure that the top does not burn. If it looks threatened, cover the cake loosely with aluminum foil.
Let the Bara Brith rest for 5 minutes, then turn it out onto a rack.
Glaze the top with honey, slice and serve with butter cheese.