For six.
Variations on beef simmered in beer, like bfia's own Beef Guinness, surface all over the British Isles with good reason. This is a Welsh version from our Education Correspondent.
Preheat the oven to 300°.
---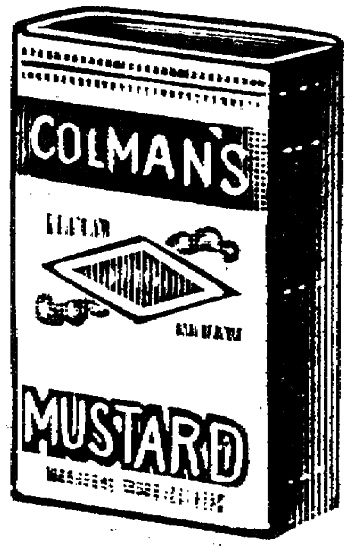 - 3 teaspoons dry mustard (like Colman's)
- 2 Tablespoons flour
- 2 lb skirt steak cut into thin slices
- 3 Tablespoons neutral oil
- 4 smashed and minced garlic cloves
- 2 cups thinly sliced onions
- 2 cups carrots cut into batons
- 1 pint of good ale (see the notes)
- 2 bay leaves
- 1 cup beef stock
- 1 Tablespoon brown sugar
- salt and pepper
---
Mix the mustard and flour together and then coat the beef with it.
Heat 1 Tablespoon of oil in a skillet over medium heat and cook the garlic and onions for about 5 minutes.
Stir in the carrots and cook for another 5 minutes.
Place the vegetables in a lidded ovenproof pot.
Increase the heat to high, add the remaining oil to the skillet and brown the meat: Add it to the vegetables.
Deglaze the skillet with the beer, scraping the browned debris from the pan the bottom and pour over the meat along with the bay, stock, sugar and seasoning.
Cover the pot and braise the stew for about 2 ½ -3 hours.
Serve the braised beef with mashed potatoes.
Notes:
- You can substitute chuck or any other stewing cut for the skirt steak, but we like skirt best.
- Once again, substitute water if you have no stock.
- Welsh ales tend to be lighter than their English, and considerably lighter than their Scottish, counterparts. They are hard to find in the United States; Brain's does crop up at better beer stores once in a while. Good substitute for Welsh ale in this recipe include St Peter's Golden Ale and Boddingtons from England or an American cream ale. Genesee is not bad, Genesee Twelve Horse is better and, if you can find it, Vermont's Rock Art White Tail ale is excellent even though it includes some wheat.
- As usual with stews, Worcestershire improves the recipe, added to this one at the end of Step 6.