Ambrose Heath's "Sussex Blanket"
Ambrose Heath's "Sussex Blanket" sounds a lot like a minimalist variation on bfia's own Bacon and Onion Pudding. At least in the folk memory of a certain generation, Sussex was Pudding Central, and Heath offers a number of simple, satisfying alternatives to beat a chill. All of these puddings traditionally would have been served with apple sauce: Recipes appear in the Notes.
---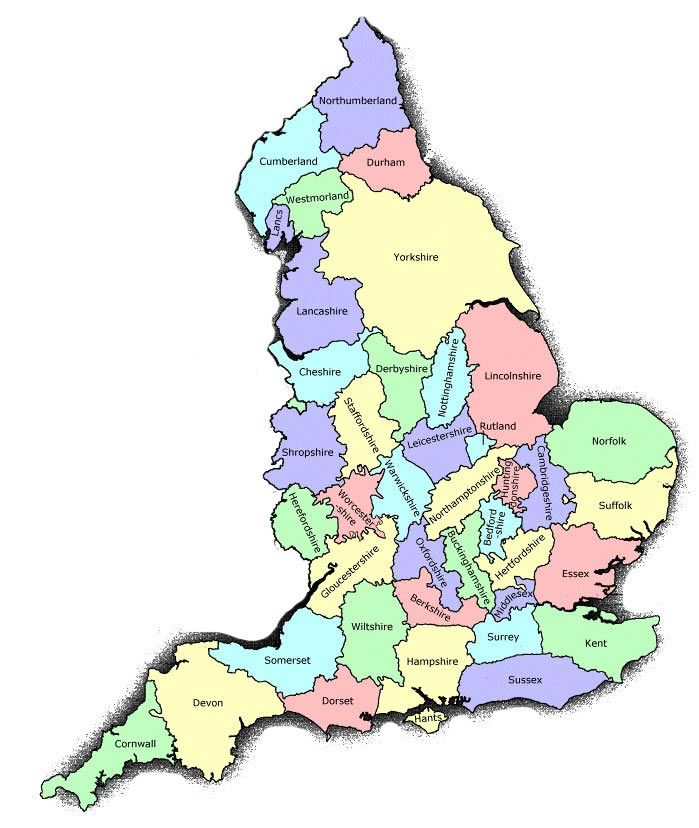 Pastry:
- 8 oz self-raising flour
- Scant ¼ teaspoon baking powder
- 4 oz shredded suet
- Salt and white pepper to taste
- Water to blend
Mix the solid ingredients together, then gradually add enough warm water to form a dough that just holds together. It should feel a bit firm.
Sprinkle a board or other hard surface with flour and roll out the pastry into a roughly rectangular shape ¼ inch thick. If cracks or fissures appear just pinch them together.
---
Filling:
- 8 oz bacon, Irish bacon or ham, chopped into small pieces
- 1 large or 2 smaller onions, chopped the same size
- 8 oz minced calf's, pork or chicken liver
- 2-3 Tablespoons minced parsley
- Black pepper to taste
Mix everything together and spread it evenly over the pastry.
---
Assembly:
Gently roll the pastry into a coil (like a roly poly or jelly roll): You may need a thin spatula (or two) to help you keep the pastry together.
Lightly flour a clean dishcloth and tie the pudding up inside. Do not tie it too snugly or the pastry will not be able to expand and become light and spongy.
Boil the pudding for about 2 hours, then remove the cloth and slice the pudding like a jelly roll.
---
Notes:
- Heath gives his wartime reader (or listener: these recipes first emerged from his "Kitchen Front" radio broadcasts and are assembled in Kitchen Front Recipes, from 1941) two alternatives to the liver and bacon fillings. One is the essence of minimalism; "any sort of sausage meat." Heath does not give his audience any amounts: Use about a pound of sausage, sprinkled with a little Worcestershire or dry mustard if you like. A handful of sliced mushrooms makes a nice addition.
- The other alternative is nearly as simple, and also quite good. It is "minced cold ham or bacon, fat and lean together, flavoured with mace or nutmeg." Use about a pound of meat. Once again a little mustard gives the pudding a boost.
- Heath does not give his reader/listener a recipe for suet pastry either, on the reasonable assumption that any British cook working in 1941 would know how to make it. Proportion of flour to suet may be varied to suit your taste: More suet will make a pastry that is both richer in flavor and lighter in texture. The proportions given will make a nicely balanced pudding.
- It is no problem to substitute Atora vegetarian suet for the real thing. The result will be similar if not quite as flavorful.
- Serve your Sussex Blanket with Heath's watercress puree, a wartime substitute for spinach, presumably because you could forage for the cress. Follow Heath's admirable instructions, using about a cup and a half of watercress per person; use a Tablespoon of unsalted butter (instead of wartime margarine) and of flour, and 2 Tablespoons of milk, for each 3 cups of cress.
"Take off the thicker stalks of the cress, wash it well in several waters [probably unnecessary in the twenty-first century], and then cook it just like spinach [until it just wilts]. When your watercress is drained and well chopped up [don't put it through a sieve; it's only a waste of time, and watercress too] add a spoonful of margarine, and let it melt. Mix this with the cress, and then add a spoonful, or a little more, of flour. Mix them all well together, and cook for a minute or two. Now add a few tablespoons of milk, so that you make a thickish sauce of the fat, flour, milk and watercress, go on cooking this until it thickens, and then season with pepper and a little nutmeg, adding more salt if necessary." From Kitchen Front Recipes (London 1941) 22.
- We like savory apple sauce, which is a snap. Soften (but do not brown) some minced onion or (better) shallot in a good blob of unsalted butter, season it with rubbed sage, salt and white pepper, stir in any proportion of chopped peeled apple that you like and simmer the sauce until the apples disintegrate. A quick splash of applejack, apple brandy or Calvados does no harm between the onion and apple: Let it evaporate first.
- Another economical pudding for service with apple sauce, one of Heath's "other puddings," uses leek and pork. You will need a 2 pint pudding basin or heatproof bowl. Heath gives no proportion so we have supplied them, along with everything other than the pork and leak: Heath's 'recipe' is but a notion.
Four servings.
Pork and leek pudding.
---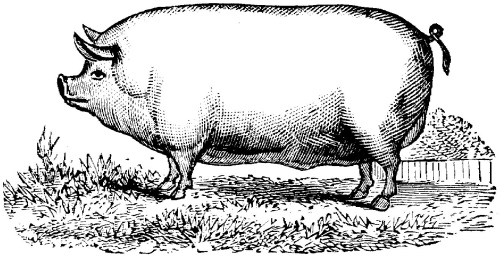 - 3 Tablespoons unsalted butter
- 2 lb pork shoulder cut into 1 inch cubes
- 2 big leeks, split and cut into 1 inch lengths
- 2 Tablespoons flour seasoned with salt and pepper
- ½ teaspoon rubbed sage
- generous ¾ cups pork (preferred) or chicken stock
- ¾ cup hard cider
- 2 Tablespoons parsley
- suet pastry (from recipe for Sussex Blankets)
---
Make the suet pastry, shape it into a ball, wrap it in plastic and put in the fridge.

Preheat the oven to 275°.


Melt 1 Tablespoon of the butter in a big, heavy skillet over medium-high heat, increase the heat to high and sear the pork. Remove it from the pan.
Reduce the heat to medium, add the remaining 2 Tablespoons of butter and sweat the leeks until they soften.
Sprinkle the flour and sage over the leeks and stir the mixture until the flour loses its raw look.
Add the cider and stock, saving a little of the cider, bring the mixture to a boil, and dump it over the pork, which you have placed in a heavy lidded casserole.
Deglaze the pan with the reserved cider and pour the slush into the casserole.
Bake the filling for 1 ½ hours, add the parsley and let it cool while you line the pudding basin with the pastry by…
…cutting ½ out of your dough ball and flattening the remainder with the palm of your hand into a disc big enough to line the basin with an overhang of about an inch.
Make a disc from the remaining dough big enough to cover the top of the basin.
Ladle the filling into the lined basin, cover it with pastry and fold the overhung basin liner over the top. Seal it gently by hand.
Grease a sheet of aluminum foil with butter, give it a pleat to allow the pudding to rise, and steam it in a pot of boiling water for 1 ½ hours.
Serve this pudding with one of our britishfoodinamerica cabbage recipes (and the savory applesauce).
Your diners will applaud.
Further Notes:
- A crisp Reisling -- from Alsace or a Rhine Kabinnet -- is ideal with the pudding and its sides.
- The outside of your pastry will be crisp too, a lovely contrast to the inner sponge.
- Jane Grigson has a simple, and sublime, leek pudding that takes little time to prepare. All you do is prepare the suet pastry and line your basin with it. Then chop enough leek and onion in equal proportion to fill the basin. Layer them in four or six equal bands if you like (the effect is prettier when you admix them). Season with salt and pepper, and a good teaspoon of rubbed sage and dot the top with clumps of butter. Proceed as for pork and leek pudding but double the steaming time to 3 hours.
- The leek pudding is excellent with boiled ham, roast pork or roast lamb. It is from Mrs. Grigson's English Food (London 1974).