4 servings
---
-8 oz dried apricots
-about ½ teaspoon lemon juice
-a shot of brandy or dark rum
-heaped ½ teaspoon Demerara sugar, more or less to taste
-1 cup heavy whipping cream
-about ¼ teaspoon sugar
---
Roughly chop the apricots and put them in a heavy pot over medium heat with the juice, booze and Demerara sugar with just enough water to cover the mixture.
Stir the mixture until the apricots hydrate and soften; you may need to add a little more water as they cook.
Remove the apricots with a slotted spoon and reduce any remaining liquid to a syrup.
Add the syrup to the fruit and let the mixture cool.
Whip the cream with the sugar until it just begins to stiffen, then fold in the fruit mixture.
Spoon the fool into four attractive glasses and chill them sealed with plastic wrap before serving.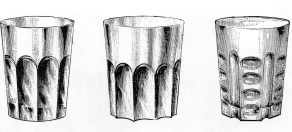 Notes:
-Many recipes warn against using apricots that have been preserved with sulpher dioxide but we have not noticed any chemical undertones from them and find both the texture and flavor less gnarly than the ugly brown organic alternatives.
-Demerara sugar does not seem as sweet or harsh as regular light or dark brown sugar and its granular texture is easier to work with.
-Mariani Premium "Ultimate Apricots" are particularly good. They are plumper and moister than most dried apricots but do have a shorter shelf life.