Serve one trout per person
People throughout Scotland and England, New England and the American midwest, have cooked freshly caught trout this way for, literally, centuries. Simple and perfect. It does not need anything else.
---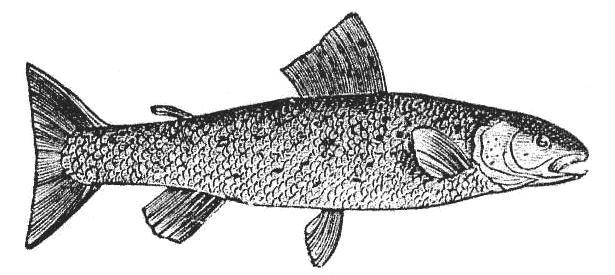 -salt and pepper
-one small (like rainbow) whole cleaned trout per person
-any kind of thinly sliced bacon that you like
-curly parsley, stems removed and torn into flowerets
---
Preheat the oven to 450°
Season the cavity of the trout with a little salt and pepper and the outside of the fish generously with pepper.
Wrap the fish with bacon from neck to tail and push the flowerets of parsley under the bacon wrapping here and there. Roast the trout until the bacon begins to crisp and the fish just loses its opacity at the spine, usually about 15 minutes depending on size.
That's it; serve with boiled new potatoes and something green.
Notes:
- Traditionally, Irish bacon would have been used but smoked American bacon on the lean side works too. We think it works even better.
- There is not a lot to say about this recipe, because if you have fresh trout there is no food we have found on the planet that matches it.
- Do not get too fussy with the trout; keep the head and tail on the fish, somehow they have an osmotic effect on the taste.