This recipe, from Patience Gray for service aboard the Mediterranean passenger liner Centaur during the 1960s, is simplicity itself. It is not only superb, but also most unlikely to taste like anything your guests ever have eaten. The original recipe requires a whole fresh haddock of four to five pounds, something most of us are unlikely to encounter, so the Editor has changed it. For four.
---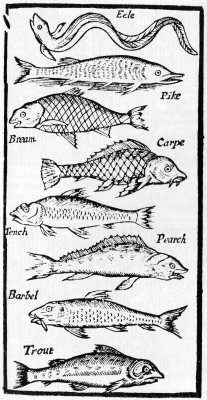 -unsalted butter for greasing
-4 one inch thick haddock filets of ½ lb each
-salt and pepper
-4 sprigs of curly parsley
-about ½ cup Sercial or Verdelho Madeira (see the notes)
-a heaped Tablespoon of minced parsley
---
Preheat the oven to 425°.
Grease a heavy oven dish big enough to hold the fish without crowding.
Season the fish generously with salt and pepper, top each filet with a sprig of parsley and pour the wine around them.
Cover the oven dish with buttered foil and bake the fish for 10 minutes or, if your fish has a different thickness, at the ratio of 10 minutes per inch.
Throw away the sprigs, top the haddock with the minced parsley and serve it with the pan juices.
Notes:
- If you cannot get Sercial or Verdelho, use Rainwater Madeira; it is less complex but still good.
- "Haddock is also good cooked in draught Guinness" according to Gray. She is right, although bottled stout is as least as good. " In this case,' she adds, "more liquor is employed, about 1 pint [an imperial 20 oz pint, but 16 oz would be better], and the resulting liquid is thickened with kneaded butter to make the sauce." The Centaur's Kitchen (Totnes, Devon 2009, 88)
- Whoever chose the title of the Kitchen is not a sailor. Ships have galleys, not kitchens.
- Something, anything, green and boiled new potatoes are all you need to accompany your haddock
- If, however, you cannot find haddock, use cod. It is as least as good as haddock cooked this way.