Serves 4
Stout and beef ought to be a classic pairing but, in contrast to beef boiled in ale, this dish apparently is of relatively recent origin. As Elisabeth Ayrton has written, a similar stew made with Porter, a milder beer with a 'thinner' texture, existed in the British Isles during the nineteenth century but Guinness only shows up paired with beef in the twentieth. The first printed use of the term 'extra stout' to describe Guinness's robust porter appeared in Dublin by 1842. There are a number of variations and we hope ours is the best of them. It is nearly foolproof and the proportions can be doubled or tripled for a crowd. We always serve Beef Guinness with rumbledethumps.
---
- corn or other neutral oil
- 2-3 lb chuck, trimmed and sliced into strips @ 3 x ½ x ¾ inches
- 6 large onions sliced into thin arcs
- a handful of tiny pearl onions (frozen are fine)
- 1 lb good mushrooms, sliced
- 2 generous tablespoons flour
- about 8 oz Guinness
- 1 heaping Tablespoon brown sugar
- 2 Tablespoons malt vinegar
- about 1½ cups strong beef stock or canned consommé
- Worcestershire
- mushroom ketchup
- hot sauce
- chopped parsley for serving
---

Preheat the oven to 250°.
Film a hot skillet with oil over high heat: Cast iron is ideal.
Brown the beef in small batches, adding more oil as necessary. It is unnecessary to brown each slice all over; in fact, it is better to turn them once spots and stripes of deep color begin to appear so that the beef is not overcooked after baking. Transfer browned beef to a good-sized cast iron or enameled pot.
Reduce heat to medium and dump the sliced onions into the skillet, adding oil if needed: Cook until limp.
Turn the heat back to high and toss the little onions in the skillet until they show brown patches, then add them to the pot.
Add more oil if needed, and sear the mushrooms. Do not stir them or they will become soggy; just shake the pan once or twice. Add the mushrooms to the pot with the beef and onions.
Add a little more oil to the skillet if needed; there should be enough to bind the flour. Add it to the pot once the oil is hot and whisk the mixture until it colors to a pale peanut butter tone. This will happen fast; you have made a roux. Immediately add the Guinness and the three sauces to taste, then dump the liquid into the pot; grind in some black pepper and check for salt. Stir the sugar into the pot.
Finally, deglaze the skillet with the stock or consomme, scraping up any remaining debris, and add the liquid to the pot containing the other ingredients.
Shove the pot in the oven for 2½ hours.
Serve with sprinkles of parsley and rumbledethumps.
You should wind up with a fairly thin but rich and black stew that nevertheless is most definitely not soup.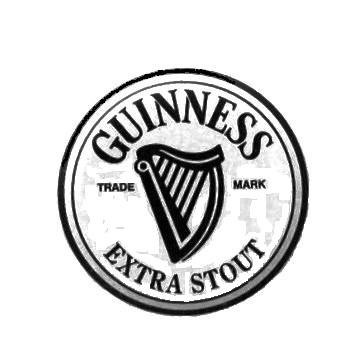 Notes:

-Pat the beef dry before putting it in the skillet or the meat will boil and toughen rather than brown.
-Similarly, if using frozen pearl onions, thaw or microwave them for a minute or so and pat them dry before trying to sear them. Otherwise they will not brown. Strictly speaking the little onions are optional but they look nice and add a layer of flavor to the stew.
-Occasionally I add bacon. Cut up four slices, brown them in your skillet at the outset of your work and add them to the other ingredients in the pot. Keep the fat in the skillet to brown the beef.
-You obviously can substitute Beamish, Murphy's or an American stout for the Guinness. Do not use Mackeson's: It is far too sweet and unbalances the dish.
-It is not cheating to add about a Tablespoon of Kitchen Bouquet to pull up the flavors and darken Beef Guinness even more deeply; restaurants keep a bowl of caramelized root vegetables handy to enhance stews and sauces, and Kitchen Bouquet is a good product, a commercial version of the same thing.
-I usually season food with a greater proportion of herbs and spices than most cookbooks recommend but the absence of both from this recipe is deliberate. They would be a distraction from the rich depth of flavor that you get from the stout, stock and mushrooms. The vinegar is all you need to offset the earthtones.
-Some recipes omit the mushrooms but I consider them indispensable. Sometimes I add a handful of soaked and squeezed dried porcini to the pot: Is that inauthentic? Probably not: Dorothy Hartley discusses dried mushrooms as a winter staple in her authoritative if eccentric Food in England (London 1954).
-Darina Allen's version of the dish from The Complete Book of Irish Country Cooking (London 1995) does omit the mushrooms, along with the flour, sugar, vinegar, stock and sauces. For two pounds of beef she uses a crushed clove of garlic, two Tablespoons of tomato paste, ten ounces of stout, two cups of carrot chunks and a sprig of thyme. Her version is considerably sweeter than ours.
-Curiously, a minimalist version of Beef Guinness from A Little Irish Cookbook cited at Irelandseye.com adds half a cup of hard cider per cup of stout for two pounds of beef, in another recipe that includes carrots.
-Hugh Fearnley-Whittingstall offers a recipe similar to ours (ours, however, has been around longer) in The River Cottage Meat Book. He starts by searing big chunks of pancetta (not really British) or lean salt pork (authentic; pickled pork would be even more so) and omits the vinegar, sugar and stock: In the recipe, all of his liquid is stout, but in other comments he has second thoughts and muses that a combination of stout and stock would be even better. Fearnley-Whittingstall also adds bay and thyme, and likes herb dumplings with his beef in stout. If you choose dumplings instead of rumbledethumps you will need something brassica on the side, perhaps Savoy cabbage simply buttered or some variation on plain Brussels sprouts.
-A dozen shucked oysters adds a subtle tang to this stew if you are feeling flush.
-Beef Guinness also makes a good pie filling under either puff or suet pastry. Remove the stew from the oven after an hour and a half, let it cool, top it with the pastry and bake at 325° for about 45 minutes. Pepperidge Farm frozen puff pastry is a good product that is widely available.
-There is a French version, a "boeuf bourgignon," made with red wine instead of stout, that is good, but not as good. You need to pat the beef dry in that recipe too, as others have noted.