This dish is good served at room temperature with capers over greens or hot on a toasted roll like a pulled pork sandwich. It makes good if rather assertive canapés too.
---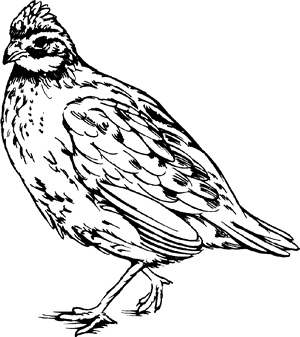 -½ cup olive or neutral oil
-4 quail, split along the backbone
-¾ cup hard cider
-¾ cup cider vinegar
-2 chopped celery stalks
-4 whole peeled garlic cloves
-4 onions sliced into thin crescents
-8 bay leaves
-the peel of ½ lemon
-about 2 dozen whole peppercorns
-salt
---
Brown the quail thoroughly in the oil over high heat, then add all the other ingredients and reduce the heat to low.
Simmer the souse until the meat falls off of the bone, usually about an hour.
Fish the bay, lemon peel and peppercorns out of the souse, and pull the meat of the quail from the bones.
Stir the souse to mix it well and serve either warm or cold, with bread, crackers or greens.