Under his pen name of Vladimir Estragon, Geoffrey Stokes calls this recipe 'beef vinaigrette' in Waiting for Dessert (New York 1982), his collection of essays from The Village Voice. The French terminology, as so often the case when it comes to food, is misleading. In its pungent combination of beef, anchovy, mustard and vinegar, the recipe proclaims an English sensibility and pedigree. The dish is quick and easy if you buy your beef at the deli counter instead of roasting it yourself; refreshing fare for a warm early autumn night. For four as a main course or eight as a starter.
---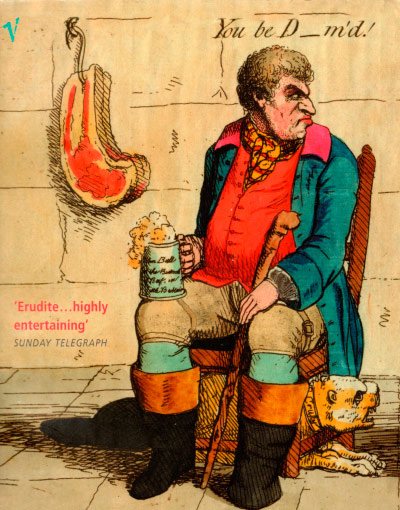 -1 lb rare roast beef, sliced thin and and then cut into narrow strips
-2 minced shallots
-about 4 oz good olive oil
-2-3 oz malt or red wine vinegar
-5 or 6 mashed anchovies or about 2 teaspoons anchovy paste
-1 Tablespoon prepared English (like Colman's) or Dijon mustard
-a generous teaspoon of hot red pepper flakes
-possibly a hint of salt (but see the notes)
-about 2 heaped Tablespoons minced scallion greens
-about 3 heaped Tablespoons minced cilantro or parsley
-some lettuce
---
Toss the beef and shallots together in a nonreactive container.
Whisk everything else but the green stuff together, pour it into the container and toss everything again.
Chill the salad for at least a few hours before folding the greens into the mix.
Serve the beef over lettuce.
Notes:
- You may or may not need salt but go easy: Anchovies are salty.
- Stokes uses a pair of thinly sliced red onions instead of shallots, a 6:1 ratio of oil to vinegar, proportionally less mustard and does not offer cilantro as an option but does offer dill. Of the three we prefer cilantro.
- The Editor got good results using Dietz & Watson rare London Broil, that is, top round.
- Stokes offers the sound advice to serve beef salad "ideally with good French or Italian bread." Toast, a concept alien to either nation, would be even better.