Hugh Fearnley-Whittingstall's oyster, celeriac & leek soup
A delicate and elegant variation on oyster stew, and the only recipe for oysters his The River Cottage Fish Book (London 2007). It is, as Fearnley-Whittingstall advises, crucial to curt the vegetables into tiny uniform dice ("like square petits pois"). It is an easy recipe that does not require shucking skills. Six bowls.
---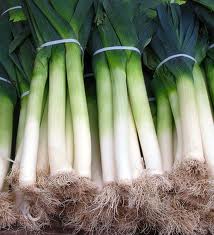 -3 Tablespoons unsalted butter
-1 Tablespoon good olive oil
-about ¾ lb celeriac cut into ¼ inch dice
-a small peeled potato cut into ¼ inch dice
-2 celery stalks cut into ¼ inch dice
-a big leek (white only) quartered and sliced paper thin
-2-3 minced scallions
-a minced shallot
-about ¼ teaspoon cayenne
-3 cups shrimp or fish stock (see the notes)
-about ½ cup white wine
-two dozen oysters
-½ cup heavy cream
-salt and pepper
-about 2 Tablespoons minced parsley
---
Melt the butter and oil in a heavy pot over medium heat until foamy, then stir all of the vegetables (not the parsley) and the cayenne into the fat, reduce the heat to low and cook until the vegetables soften but do not brown, usually for about 5-10 minutes.
Add the stock and wine to the pot, cover it and cook the soup for about 20 minutes.
Poach the oysters by filming a big skillet with boiling water, set the oysters in the skillet, cover it and cook the oysters over high heat just until the oysters barely crack open, usually in a scant 1-2 minutes. Do not overcook the oysters or they will toughen.
They oysters will be easy to remove from their shells; slide a knife into each fissure, scoop it around the inside of each shell and remove the oyster; try to save the liquor.
Stir the cream and oyster liquor into the hot soup and taste for salt and pepper.
Drop 4 oysters into each of six bowls, pour hot soup over them, top with a scatter of parsley and serve your grateful gusts.
Notes:
- Have some hot sauce on the table.
- Fearnley-Whittingstall uses onion instead of scallion and garlic instead of shallot; we prefer the subtlety of the Editor's version. He also omits the cayenne, an uncharacteristic oversight.
- Fearnley-Whittingstall gives each diner only three oysters; that seems stingy, and when feeling flush we even add another dozen to divide. We are in good company. Jane Grigson recommends the addition of 16 to 24 oysters to a steak and kidney pudding for six people--obviously a much richer dish to begin with.
- Shrimp stock is fast and easy to make. Coarsely chop some onion and celery, add a handful of shrimp peelings (Keep them frozen in plastic bags), a few sprigs of parsley, a bay leaf or two, some whole peppercorns, a pinch of dried thyme and a splash of hot sauce, pour over a little more water than the amount of stock you will need with a little white wine and bring the mess to a boil. Reduce it immediately, partially cover the pot and simmer for 15 minutes. Strain away the solids and stock you have. Follow the same instructions for fish stock but substitute the scrap and bone of a white, non-oily fish. Unlike meat stocks, seafood stock does not benefit from a long simmer, it suffers instead.
- In a pinch you may substitute bottled clam juice for stock but the soup will not taste (quite) as good.