This is one of several traditional English dishes that use apples for spice and body. Mrs. Ayrton says that this soup "makes a perfect supper served with toast and cheddar cheese" and she is right. We would add a glass of ale too.
---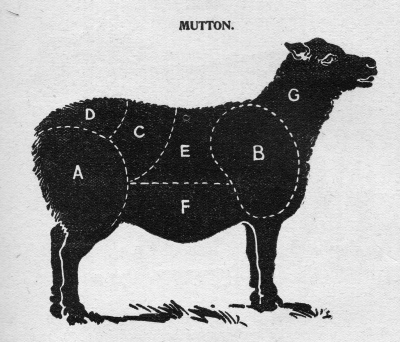 - 1 quart of lamb stock (or substitute beef, but lamb is traditional)
- about 1 lb apples, peeled, cored and chopped
- about 1 Tablespoon minced ginger
- 2 oz barley
- ½ teaspoon ground ginger
- salt if needed (depends on your stock)
---
Simmer the apples in the stock until mushy, then puree the apples with a hand blender or push them through a strainer.
Return the pot to the heat, add the minced ginger and barley, then cover and cook until the barley swells and softens.
Stir in the ground ginger, check for salt and serve.
Notes:
- Sometimes the barley absorbs so much of the broth that the soup becomes sludgy before the barely cooks through. No harm done; just add more stock.